Meet us at the #NRSHub in AidEx-Brussels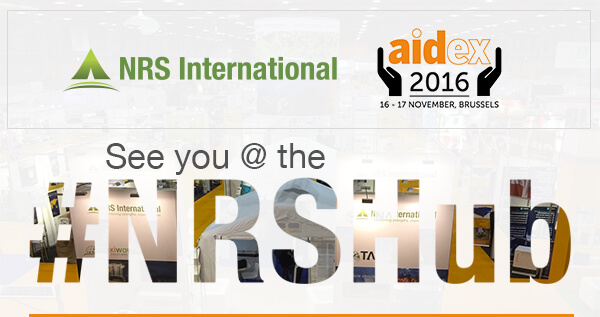 NRS International proudly invites you to this year's AidEx Summit, the leading international event for professionals in aid and development. The conference and exhibition will take place at the Brussels Expo, Hall 11, from 16-17 November, with the theme 'Localisation'.
Launch of our newest brand and product innovation
At the highly-anticipated event, we hope you can visit us* as we unveil a new company brand and launch our latest innovative products for the humanitarian community. The #NRSHub will showcase high-quality products designed for the humanitarian, public health and development sectors.
Announcement of winners of Humanitarian & Development Journalism Award
Building on last year's success, we have partnered once again with AidEx to host the second edition of the Humanitarian & Development Journalism Award. So far, we have received 20% more entries compared to last year, of which only one winner will be selected for each of the Photojournalism and Reporting categories. Join us at the awards ceremony on 17 November at 11:45 am CEST in Auditorium Two, Brussels Expo.
To view the full two-day conference programme, click here.
More information about our exhibition stand and speaking engagements will be published soon.
*Entry to the conference is free. If you would like to register, click here.