#LoveCoats made by refugees, for refugees this winter season
Ever heard of a refugee thermal blanket being transformed into high fashion?
Earlier this year, NRS International donated 1,000 metres of UNHCR-standard thermal blanketing material to award-winning designer and social artist Professor Helen Storey, following the launch of our #LoveCoats project at a humanitarian summit in Dubai.
#LoveCoats aimed to empower the young TIGER Girls of Za'atari refugee camp, and develop their technical design skills by building on their passion for fashion. Their creations will help the girls keep warm next winter, and will also give them the opportunity to spread some love by giving them as much-appreciated gifts to fellow refugees.
WATCH: #LoveCoats made by refugees, for refugees
Witness the refugee girls' journey co-creating the #LoveCoats, from the design workshop all the way through to showcasing their masterpieces on the catwalk:
The TIGER Girls will be warm, but there are millions more facing the big freeze
Winter is approaching, and the number of refugees, migrants and displaced families grappling with freezing temperatures will only increase as we enter the colder months. Now is the time to act to ensure that winter stocks are in place and ready to use, to ensure that those most vulnerable can keep the cold away.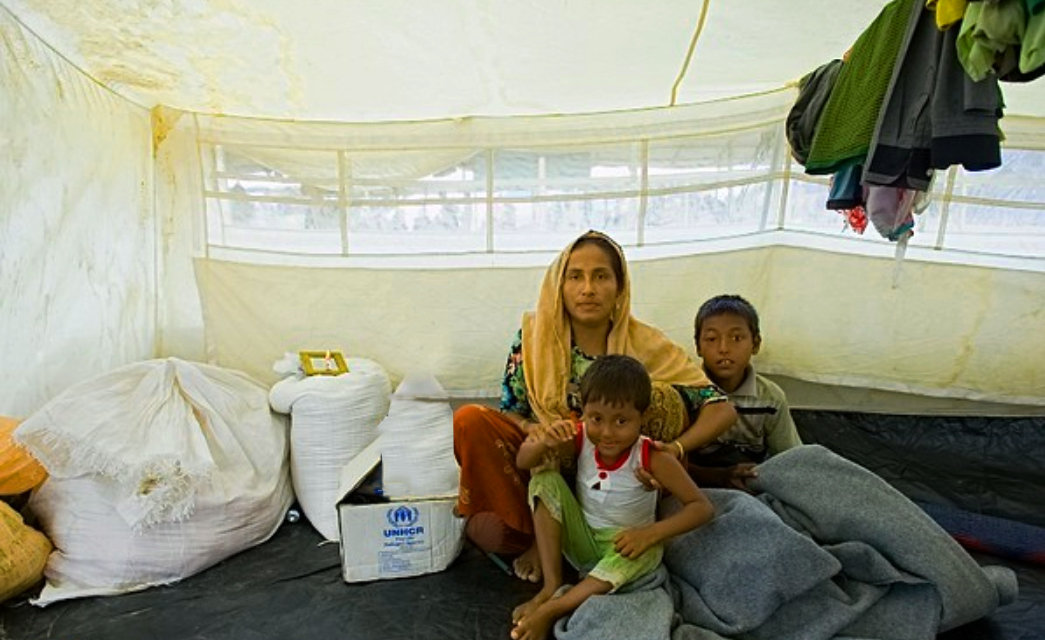 A Rohingya refugee family keeping warm with our thermal blanket inside our family tent at Kutopalong Camp, Cox's Bazaar, Bangladesh.
We are ready to immediately dispatch winter relief essentials from our stockpiles in Pakistan. Click on each of the items below to view detailed descriptions and technical specifications:
We manufacture what we sell
All our products are manufactured by H. Sheikh Noor-ud-Din & Sons (HSNDS) in Pakistan, our family-run factory that employs more than 7,000 skilled workers. Watch our blankets production video.
Contact us today
To enquire about our complete list of relief stocks that are currently available for immediate dispatch, please contact bdm@nrs-international.com or call us on +9714 888 0125 from Sun-Thu 9:00-18:00 GST.
Share the warmth this winter season!
Related videos:
NRS International kicks off #LoveCoats project on World Refugee Day to empower refugee girls through fashion NRS International gives a radio interview about #LoveCoats on World Refugee Day NRS International's #LoveCoats project makes headlines on World Refugee Day #LoveCoats makes life more colourful for TIGER Girls in Za'atari camp